Launched July 2017 – View Website
Glencairn Properties are one of Scotland's fastest growing niche property developers, specialising in contemporary, luxury urban homes. Founded in 2011 by Daryl and Barry Teague, second generation property developers.
The aim of the project was to revamp the website with a modern design that would reflect their brand and highlight their development projects.
My role on the Glencairn Properties website was lead developer. I worked closely with Bridge Interactive, who were leading the strategy and website planning of the project.
WordPress powers the content management system of the website. The creative agency Wolffe, designed the front-end of the website using style guides and atomic design principles. Then I built the designed user interface by creating a custom WordPress theme.
The key features of the website include
Bespoke responsive design, with intuitive mobile navigation
Adding structured block 'widgets' to the default WordPress Page admin
Immersive project pages with custom admin
Using Accelerated Mobile Pages (AMP) for news articles
Schema.org tagging for search engine optimisation
The main work was the property "development" pages, this was carefully wireframed and designed by the team. These pages are incredibly flexible, each 'block' of content can be turned on or off depending on the available content.

The website is fully responsive and on small screen we developed a modern mobile-friendly navigation by creating fixed bottom navigation. This allows users to discover content easily and larger screens mean bottom navigation is easy to reach with 1 hand.
We avoided the "hamburger" style menu as navigation, as countless UX research has shown they perform poorly in user testing.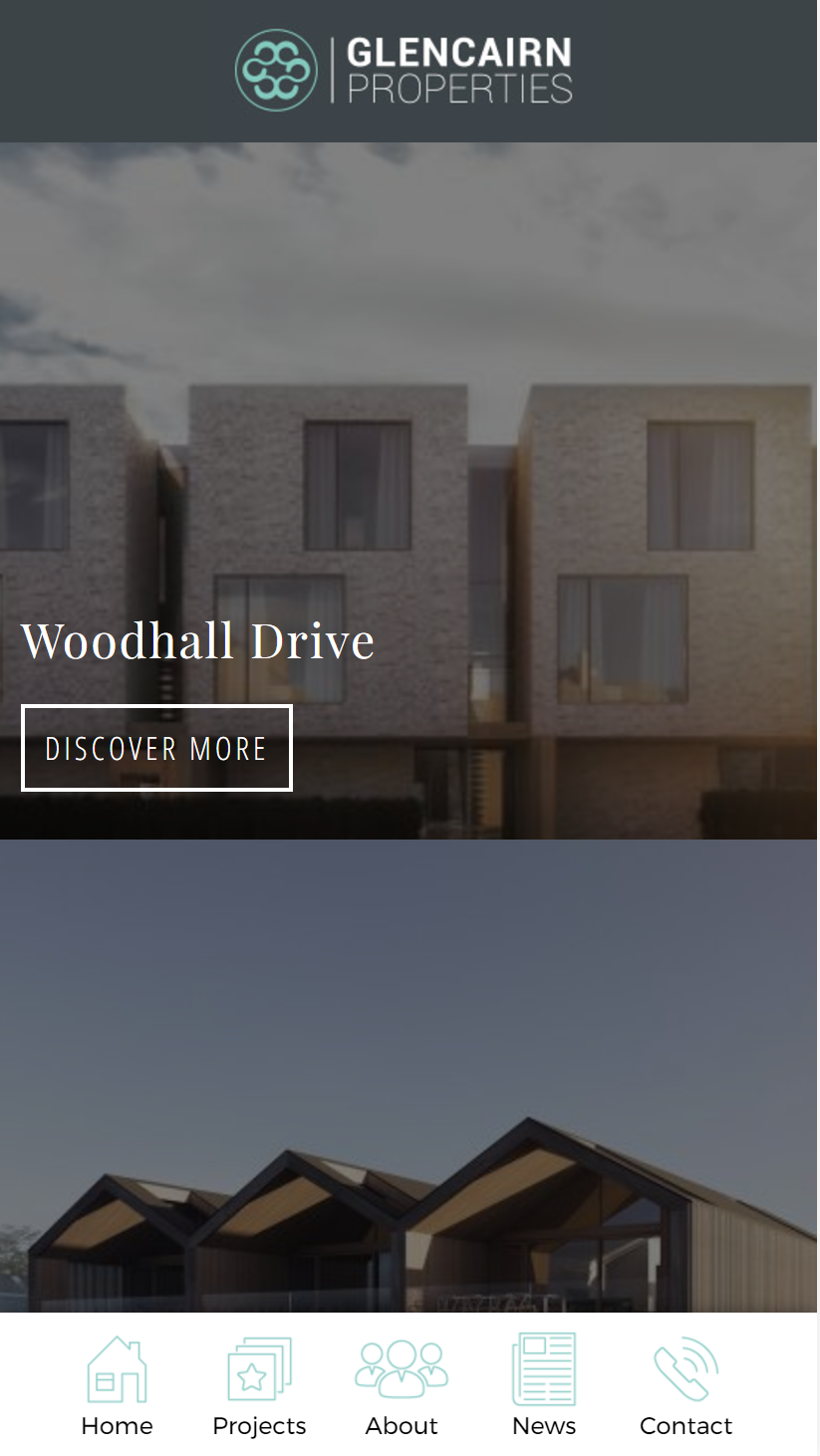 I developed custom admin pages on top of the WordPress to further increase admin usability.
The custom admins are based on structured data and designed blocks of content or dynamic areas which allow management of the website to flexible and intuitive.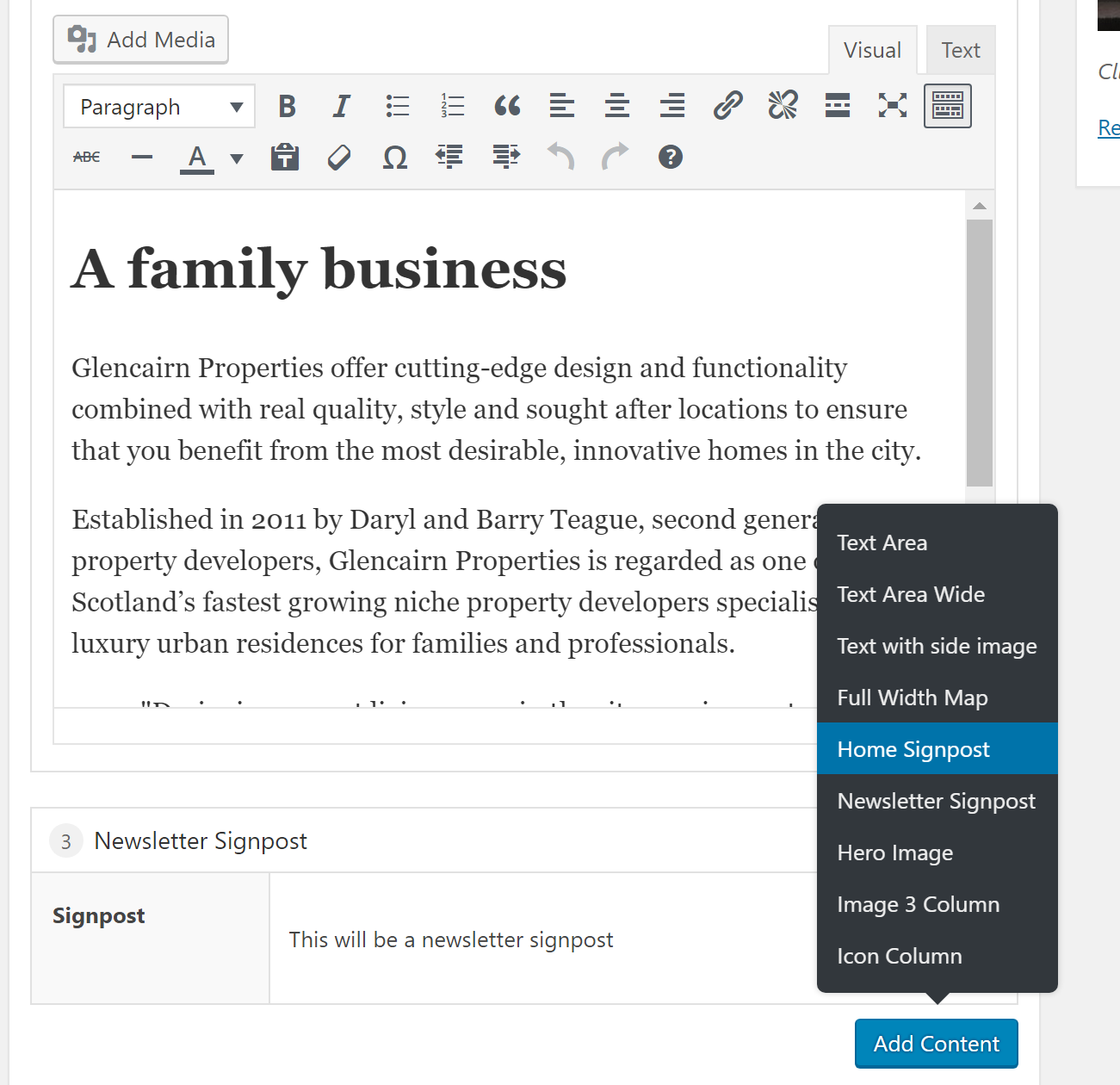 Other Visuals from Glencairn Properties
Immersive Projects Page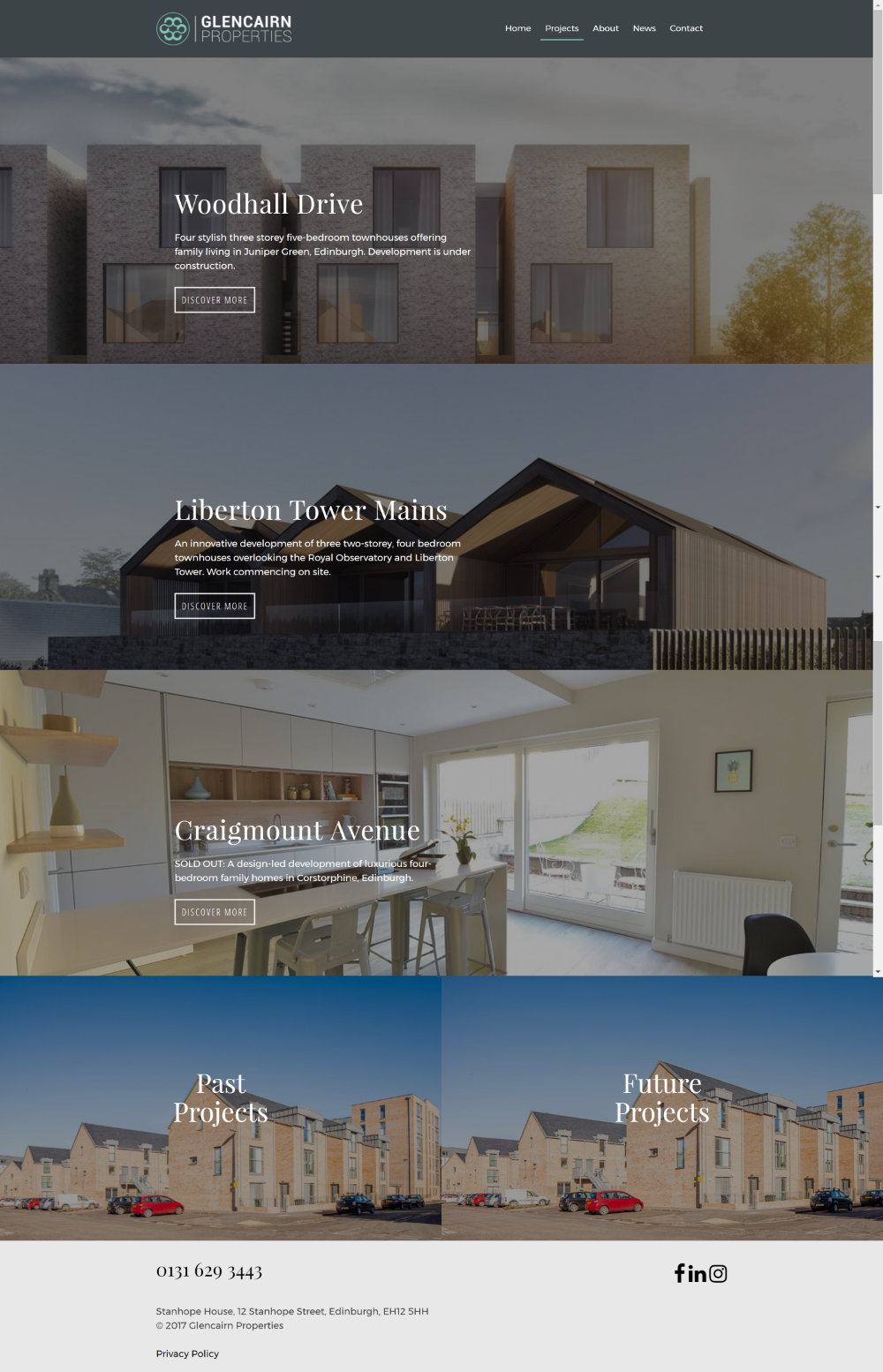 Full width news listing page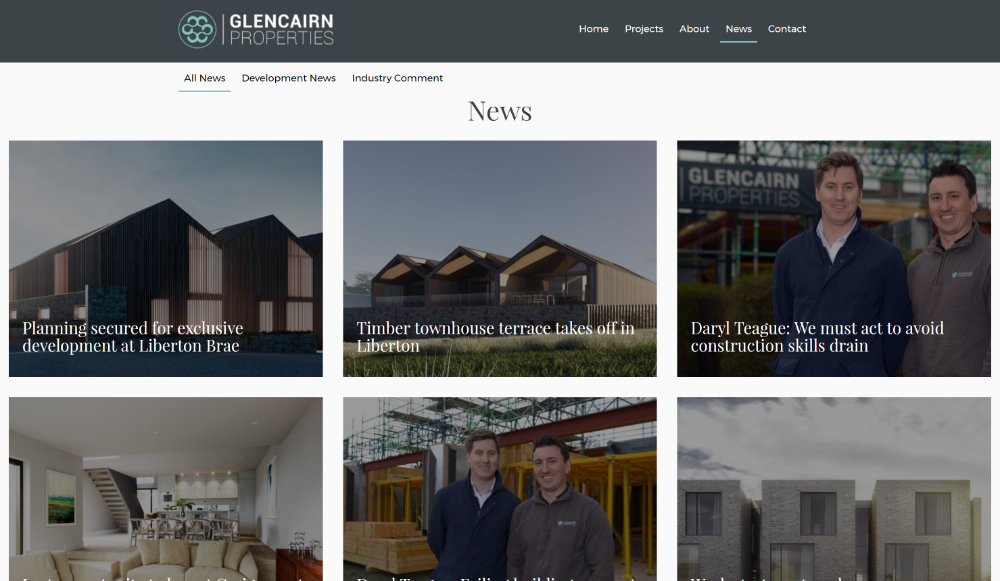 Other projects in the property industry