Strathblair Associates are business consultancy firm in Scotland. They excel at forming teams of specialists to act as advisers to a range of businesses.
I once again join the collective Bridge Interactive, to act as a lead developer on the project. Also working for the Bridge team on Strathblair was the team at Edinburgh-based design agency MoreYum.
The project started with a Google inspired full day design sprint. In the design sprint, we collaboratively planned the website including aims,goals, "how might we's", Sitemaps, feature planning, sketch wireframes.
The Strathblair website is built in WordPress with a completely custom and bespoke theme.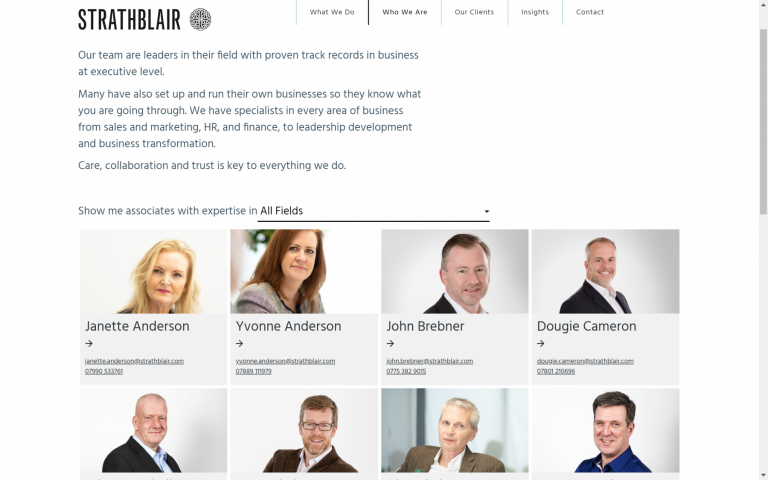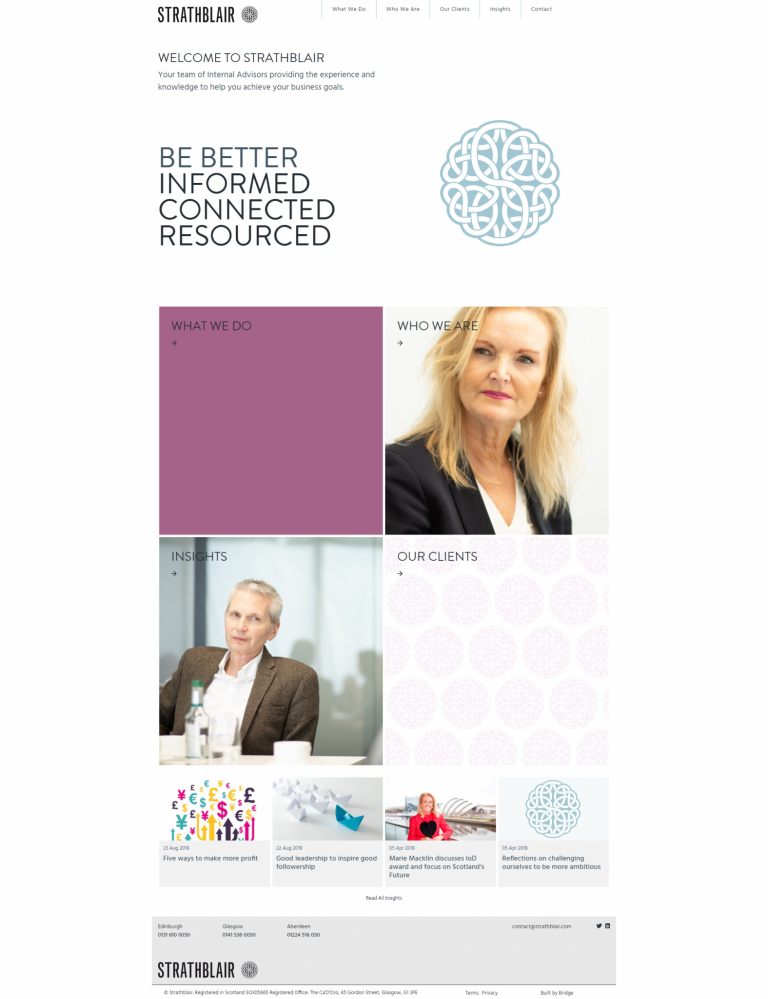 ---
About Fraser Clark
I've been a professional developer for over 10 years. I've been consulting and developing websites & software for small businesses, multi-nationals & governments.
I'm an expert in WordPress, Drupal, Laravel & a whole host of other platforms.