Statamic is a static file content management system (CMS) – unlike other static-file systems it's actually user friendly!
Statamic is a great simple alternative to WordPress and Drupal for organisations and agencies
There are many static content management systems but the main reasons I love Statamic is it's actually easy for normal people to use and it is built in Laravel.
Often these static file CMS's use developer friendly text editors or you need to run some command line tools for it to generate.
Statamic is different it has a fantastic user-friendly administration area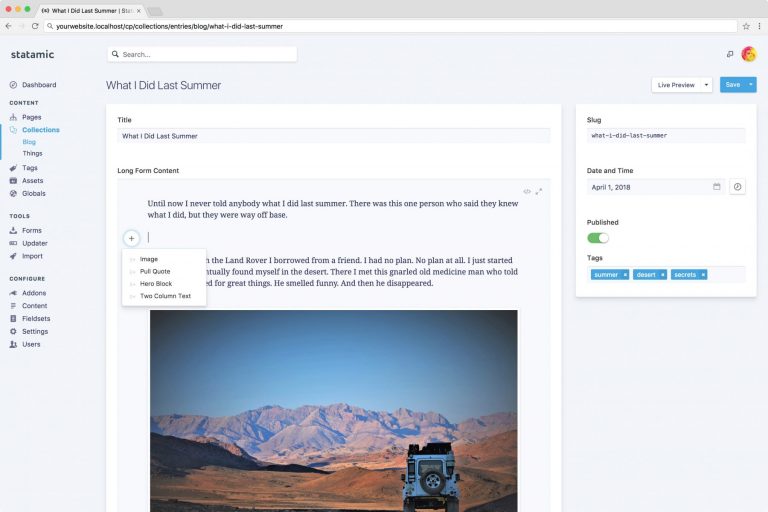 Statamic is used by thousands of companies, from large news organizations and Fortune 500 companies, to web design agencies, and hobbyists.
Spiegel

Disney

Asana

OpenTable

Freshbooks
Statamic Developer in Edinburgh
Please get in touch with me to discuss a Statamic project.